Wild City 043: Bandish Projekt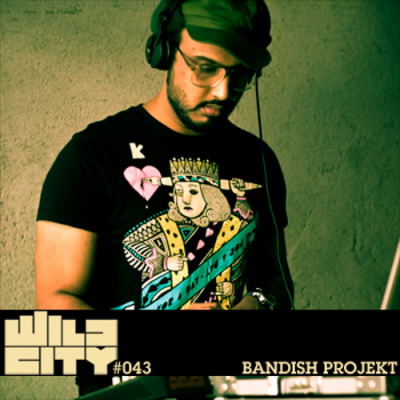 21 November 2012
Originally formed in 1997 by Mayur Narvekar, Udyan Sagar (better known as Nucleya) and Mehirr Nath Choppra, Bandish Projekt is an act that successfully blends Indian folk elements with cutting edge electronica.
Although no longer a 3-piece, Bandish Projekt still strives to push forward thinking Indian sounds via its one founding member Mayur Narvekar, a Mumbai based composer, producer, DJ and multi-instrumentalist.
This Friday (November 23) Narvekar is set to release 'Correkt Remixed' (preview here), an EP showcasing remixes from his debut 'Correkt' LP released back in 2009. Producers featured on the EP include Nick Bee (Ukraine), Sound Avtar (India) and Skope (UK) as well as upcoming Indian producer and winner of the Folktronic/Bandish Projekt remix competition, The Memekeeper.
"Mayur has been a positive influence to my musical journey ever since I was exposed to the sound of Bandish Projekt. For me, he both defines and defies the Indian electronic scene like no one else. My attempt of a re-take at one of his tracks was inspired by this understanding." - The Memekeeper

In support of the release we've sourced an exclusive mix from Narvekar. Kick starting with the sounds of Flying Lotus and cruising through to deeper and more techy sounds, his Wild City mix runs through tracks from this likes of Deru, Case4Concern, Noisia, Culprate and even Mosillator, Mayur's production alter ego. If his upcoming DJ sets on the road resemble this mix in the least, Banidsh Projekt is going to leave a lot of happy dancefloor revellers in his wake.
"This is a special mix produced especially for the Wild City listeners and is one of my most experimental mixes to date. You get to hear tracks from a wide range of current bass and electronic music producers from all over the world. A big thanks to Wild City and all the listeners for the continued love and support. Enjoy the mix and play it loud!" - Bandish Projekt
http://soundcloud.com/thewildcity/wild-city-043-bandish-projektDirect Download: Wild City #043 - Bandish Projekt
Tracklisting:
Flying Lotus - Intro/A Cosmic Drama
Mosillator - Bolero
Robert MIles & Trilok Gurtu - Omen
Deru - Walk (Bandish Projekt Mashup)
Cause4Concern-Dead Weight
Noisia - Slipstream - Motorstorm Apocalypse
Ford - Colony
Mefjus- Bilateral
Noisia & The Upbeats - Blindfold
Phace & Misanthrop - What's Wrong
Culprate - Bside
Coven - Whoopi's Back In The Habit
Tasha - Journey (Culprate & Twist Remix)
*Feel free to share and blog this mix, but please reference this page*
Tags
Join Our Mailing List