Wild City 037: Sandunes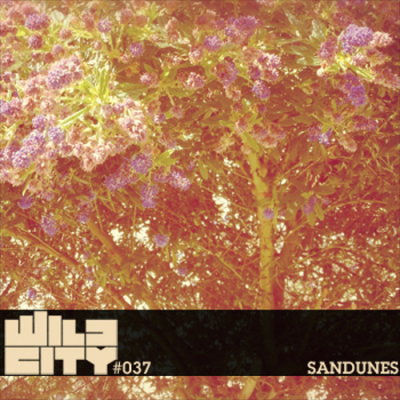 24 September 2012
The mesmerising Sandunes is a Mumbai based producer and live act like no other.
Having made her first forays into the world of live music playing keys for bands such as Something Relevant and Resonance, she got a taste for the stage very early on. With an ever present fear of Bollywood sessions as a money making prospect for the future, she drove herself to studying music production in London, hoping to take things to the 'next level'.
On her return, with a fresh perspective and new found taste for all things UK underground she started to make ripples within Mumbai's bustling scene, playing her debut show supporting Dualist Inquiry at blueFROG. This is when we first heard of her.
This Friday (28 September) she'll be playing alongside EZ Riser and Moniker (Wild City DJ) for the launch of both Movement and her debut EP 'Temper Tonic' in New Delhi. With the release packaged in robust housing sprinkled with the utmost artistic love, the EP is packed full of aural delights that send your brain flying into the heart of a black-hole. Live music backgrounds blended with quality dark studio-production hours alongside a heavy dose of UK underground electronica, Sandunes' tunes bounce between 2-step, future garage and post dubstep.
"With new tools and toys, a promising future in AV experiences, and a barrage of live and impromptu FX, Sandunes is bringing her studio on stage."
Her Wild City mix rolls through gently swinging house and garage, before turning its attention to busier UK cuts, including recent favourites from Blawan, Bondax and MJ Cole. It climaxes on one of our favourite tracks of the year, Joy Orbison's take on Four Tet's 'Love Cry'.
"Mellow meets madness; happy to drop some phat dub basslines over some new school grooves. Have a couple of my unreleased tracks in here as well. Most of the tracks are chopped and cropped so they play with each other. I've tried to design this one to build up fast and then bring you down (ever so) gently. Loads more room for this when it's live. Enjoy the tunes" - Sandunes
Direct Download: Wild City #037 - Sandunes
Tracklisting:
Azedia (Lunova Labs Remix) - The Mist
Elphino - Devoted
Sandunes - Elf Chord
Bondax - Your so
Sandunes - TBH
Disclosure - What's In Your Head
Bonobo (Cosmin TRG Remix) - Kiara
Kidnap Kid - Shouldn't Be Alone
Bodies Waiting - The Touch (French Fries Remix)
Mount Kimbie - Carbonated
MJ Cole - Attitude
Strickly Dubz - Pump It Up
Bondax - Just us
Blawan - Iddy
Kwikfix - I Love you
Fourtet - Love Cry (Joy Orbison Remix)
*Feel free to share and blog this mix, but please reference this page*
Tags
Join Our Mailing List