Wild City 021: Kini Rao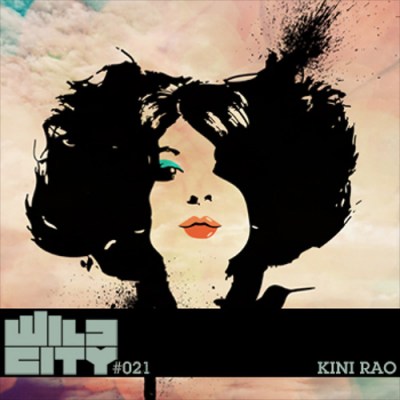 16 April 2012
"With rhythm in her soul and funk in her attitude, Kini has been steadily creating waves within India's house music scene."
Starting off as resident DJ at Poison in Hyderabad, Kini quickly rose through the ranks to open for acts such as dOP, Dale Anderson, Anil Chawla, Djuma Soundsystem, James Harcourt and Jody Wisternoff.
A long time coming, we've managed to persuade Kini to lend us an hour of her time for a mix running through her current favourite tracks. Keeping things light it moves through various strains of house and techno while focusing on melodic grooves and tight dancefloor orientated beats.
Featuring tracks from the likes of Maxi Mill, Martyn and Nicolas Masseyeff it's a fun and forward listen that only builds the anticipation for what Kini is going to deliver next. With four releases already under her belt on labels such as Whose Haus and Arjun Vagale's Maktub, Kini is quickly becoming a force to be reckoned with.
""This mix is representative of the sound that I'm into right now. It covers a lot of ground ranging from deep house to techno. If you like the artwork as much as I do you can contact graphic designer/illustrator, Namrata Phoolka (Via thewildcity)"" - Kini Rao
http://soundcloud.com/thewildcity/wild-city-021-kini-raoDirect Download: Wild City #021 - Kini Rao
Tracklisting:
Maxi Mill - In No Time
Crazy P - Beatbox (PBR Streetgang Remix)
BLM - Believe In Love (Westpark Unit Mix)
Marc Romboy & Kink - The Change Is Gonna Come
The Revenge, Craig Smith - The Soul Part II
Jacob Husley - Do What You Want
Nicolas Masseyeff - Back From Circle
Mikel E, Soulrack - My Dream (Okain Remix)
Jackspot - Feelin (Mihai Popoviciu Remix)
Martyn - Left Hander
*Feel free to share and blog this mix, but please reference this page*
Tags
Join Our Mailing List