Wild City #219: Mocid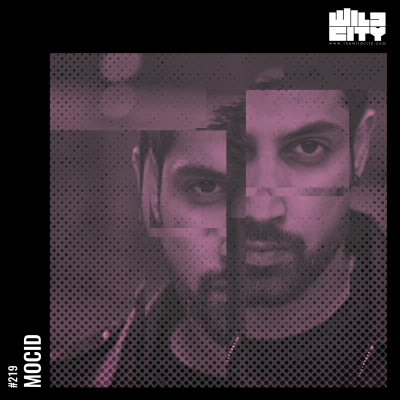 1 December 2022
At the outset, Mohit Tyagi aka Mocid is firmly rooted in the conventions of hard-hitting techno. That even includes the genre's association with retrofuturism and obsession with the extraterrestrial, as he attaches the moniker's artistic vision to that of a "space traveller exploring the Universe, searching for intelligent beings and establishing the first contact with them through rhythmic sound vibrations."
A closer listen to his latest EP 'Bioterror' unpacks layers more unique to the New Delhi DJ and producer – whether it is the juxtaposition of spacious soundscapes and pulsating low-end on 'Voodoo', the near-descent into noise on 'Poltergeist' and, most notably, the standout title track which lifts off from the genre with the tribal drums and engulfing pads that combine to form a journey that's led by its textures as it is by its dancefloor rhythms.
Marking the release with a Wild City mix, Mocid details the influences that inform such qualities with his selection going from multiple tracks by Mekromic, through even Indian talents such as Audio Units before culminating the relentless ride with Matrixmann.
Listen to the mix below and follow Mocid for more information.
Direct Download Wild City #219: Mocid // Head here for Mixcloud
Tracklisting
Mekromic - Ogentroost (Original Mix)
Esteban Miranda - Introspective Reaction (Martin Deno Remix )
Mekromic - Inner circle (Original Mix)
Fredrik Bekkaasen - Stutauget
Audio Units - Interpolated Exoplanets
Augusto Taito - Moving North
O ( phase ) - Intensity Fluctuations (Setaoc mass Remix)
Arkan - Kyrylivska 41
Rngd - Just a second
A. Paul - After Burner
Bohm - Fluid dynamics
Axel Karakasis - Day zero
Pablo Wesler - The Attic
Altinbas & Cirkle - Nightwalker
Volyk Artem ft Volodymyr Kozhevnikov - Spirit Dance
Matrixmann ft Kaiser - The Fugitive (Original Mix)
Tags
Join Our Mailing List