Wild City #211: Smokey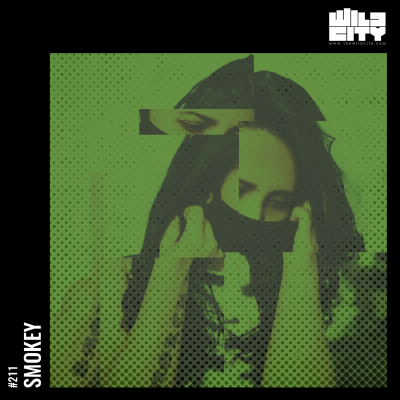 4 April 2022
Few in the country have embraced the canon built upon the quick energetic hits of the breakbeat as closely as Smokey, whose hold on the sub-culture has seen her connect the underground deep cuts with popular tastes on stages of increasing magnitude.
The Mumbai-based DJ brings a specific modern pop sentimentality-soaked colour of the genre to her Wild City mix.
With soft-centred lyrical tunes, Smokey sets apart her selections from the majority of our Mixes before recontextualising it back for the dancefloor with her staple breakneck rhythms. Riding the high energy of the drum breaks, the mix keeps the intensity steady and carries the ebb and flow by shifting the limelight from vocals to basslines to chopped up synths and often the minimal elements of drum 'n' bass – interjecting with a breather each time the risk of stagnancy appears on the horizon.
"An hour of pure liquid drum 'n' bass music. Nothing less. Nothing more. Just melodic and groovy tunes mixed on Ableton Live. All credits go exclusively to these finest music producers of the track-list. Hope you enjoy the mix!" – Smokey
Listen to the mix below and head to Smokey's artist profile for more information.
Direct Download Wild City #211: Smokey // Head here for Mixcloud
Tracklisting
Minos, Messiah - Breach (Original Mix)
Alpha Rhythm - Interstellar (Original Mix)
Seathasky - Distant (Original Mix)
BCee - Crystal (Original Mix)
Seathasky - Pain So Deep (Original Mix)
Hocseat - Infinite (Original Mix)
Rezilient - Loving You (Original Mix)
HENRY - Dystopia (Original Mix)
Kasra, Catching Cairo - Guilty (Original Mix)
Spectator - Youth (Original Mix)
Dustkey & Bazil MC - Silence In My Thoughts (Original Mix)
Critical Event, Askel & Monika feat. MC Bazil - Purple Skies (Original Mix)
Monty feat. Redeyes - Birdland (Original Mix)
Astreaux - Away (feat. Bazil MC) (Original Mix)
Aleyum, IYRE - Northern Corridor (Original Mix)
Edlan, Smote feat. MC Bazil - The Way of Time (Original Mix)
SOLR - All of You (Minos Remix)
Alpha Rhythm - Everfrost (Original Mix)
Disrupta - Tension (Original Mix)
Cnof - Heavenly Dawn (Liquid Mix)
Dylan Purser, Lauren Walton - Hold You (Original Mix)
Tags
Join Our Mailing List