Wild City #193: NATE08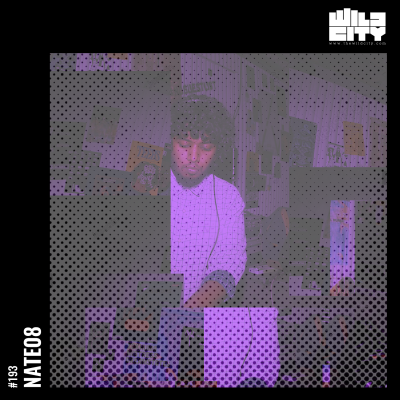 12 June 2020
With his formative experience as a session bass player, Mumbai-based Nathan Thomas has shown a great understanding of the pocket of a beat even in his electronic productions as NATE08 – offering the leisurely draw of Dilla beats in his lo-fi hip-hop and RnB-rooted works. On his Wild City mix however, the young talent donnes an entirely different oomph altogether, laying down the soundtrack for a beer-garden summer weekend with disco-rooted modern retro, jazz and afro house numbers.
NATE08's penchant for rich rhythms doesn't escape him. Anchored almost entirely with a four-on-the-floor kick, the mix lays over it a rich parade of claves and syncopations. Further decorated by adventurous horn lines and organ solos, the mix serves as a time capsule, connecting the listener to the roots of funk and disco as effectively as any classic hits in the genre would.
"Some of my favourite tunes to vibe out to – any time of the day, any day of the week." - NATE08
Listen to the mix below and head to NATE08's artist profile for more information.
Direct Download Wild City #193: NATE08 // Listen on Mixcloud
Track Listing
Kaytranada – 195
Voilaaa – Enlevez-moi ca ft. Pat Kalla
Harvey Sutherland – Bamboo
Poseidon – City Limits
Disclosure – Ultimatum ft. Fatoumata Diawara
Wayne Snow – Nothing Wrong
Emma-Jean Thackray – Movementt
Channel Tres – Brilliant Nigga
Session Victim – Good Intentions
Jay Daniel – Royal Dilemma
Tony Allen – Asiko [Motor City Drum Ensemble Remix]
Moodymann – I'm Doing Fine
Tyler The Creator – Earfquake [Channel Tres Remix]
Boddhi Satva – Love Will ft. Bilal [David Mayer Remix]
WU15 – Shahada ft. Henry Wu
Michael de Hey – Tracklights
Detroit Swindle – Thoughts Of She
Henry Wu & Earl Jeffers – Projections
Cajmere – Brighter Days
Pushmi-Pullyu – Fried chicken
Detroit Swindle – Unfinished Business
Saul – Earth and Rain ft. Poppy Ajudha
Yadayn – Ruimte
Taylor McFerrin - Broken Vibes
Tags
Join Our Mailing List