Rachel K Collier Suggests Ableton Tutorial Sources For Beginners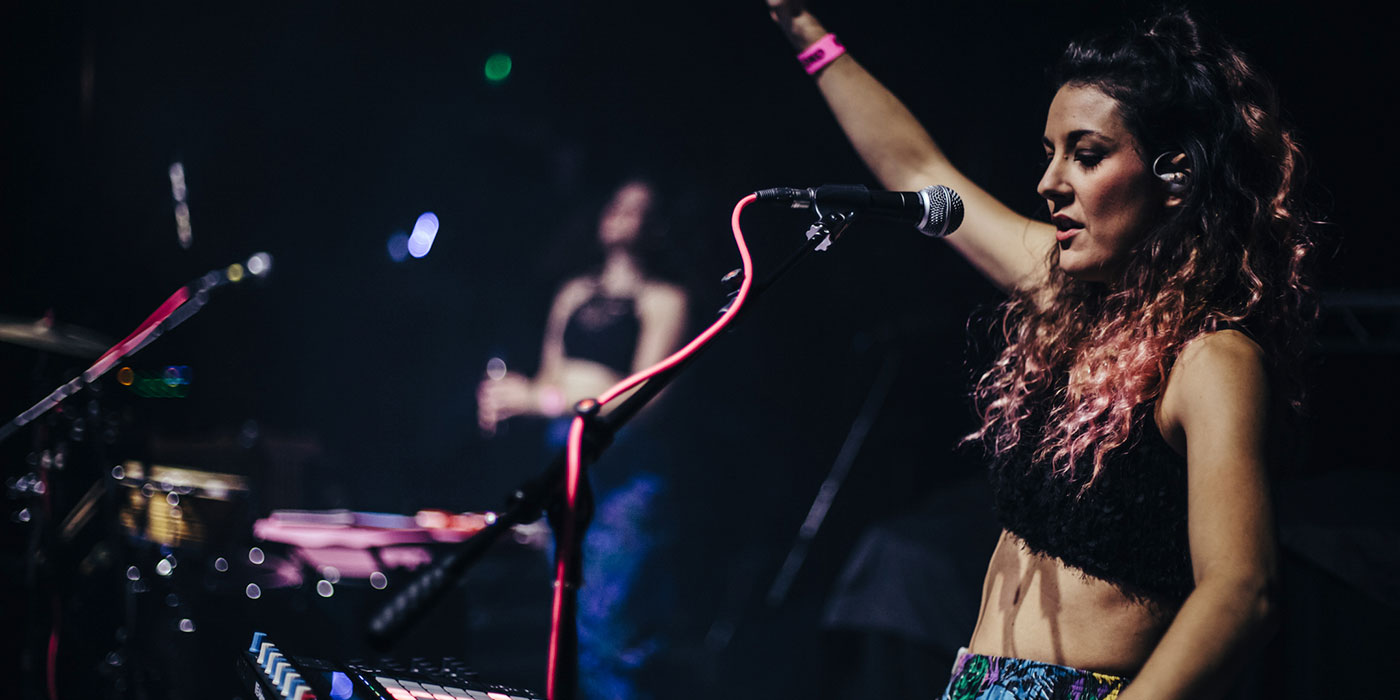 24 April 2018
Rachel K Collier led the final production class of the Selector Pro: Women in Electronic Music Workshop series in Bangalore earlier this month. The Welsh singer-songwriter was in India teaching women the basics of music production using Ableton as a music making and live performance tool.
Rachel first chanced upon the piano as a 12 year old looking for distractions in the house. A graduate in Creative Music Technology at the Royal Welsh College of Music & Drama, Rachel now performs with a multi-instrument setup that enables her to perform in a live setting as a one-woman live electronic act.
Known predominantly for her home produced YouTube tutorial videos, Rachel's transition to the stage has only really happened in the last couple of years.
"I bought funny things like an electro harmonix vocoder and contact mics for drums so we could trigger samples but technically it was a nightmare. I knew how to basic Midi map with Ableton and had performed with it a little before - so towards the end of 2016 I made two electronic youtube performances."
Two years later and Rachel is quickly gaining traction as on one of the leading female Ableton tutors in the world.
A grade 8 pianist who has spent her time studying composition, sound design and writing and recording music in many different genres, Rachel also teaches piano to children when not in the studio.
Inspired by this passion for music education, we asked her to put together a series of tutorials and online sources - useful to anyone who is just starting out with Ableton or wants to try their hand at producing music:
Beginners
"Absolute beginner tutorial."
"Basic tutorial from Jason Timothy who has also written a good book called The Mental Game which is also an E-Book I highly recommend."
Fun Inspiring quirky
"This is amazing. What you can do with a simple SNIFF sample (more intermediate but definitely very inspiring to watch)."
B-Sections:
Beats
"These Beat Dissections from Attack Mag are great. There is lots you can explore."
2) Low-End Theory. Exploring Eight Common Bassline Styles
3 )Beat Dissected - Incessant Drum and Bass
As a performer who has been dabbling in various forms of live electronic music performances, Rachel K Collier has come to evolve her act with every show she presents. From an artist with such humble beginnings, to now being supported by BBC introducing, shows at SXSW, Great Escape later this summer and an album expected this fall, Rachel has been patiently rising up the ranks. One to watch for, in 2018.
Words: Purnima Singh
Tags
Join Our Mailing List