Azadi Records Are Taking No Prisoners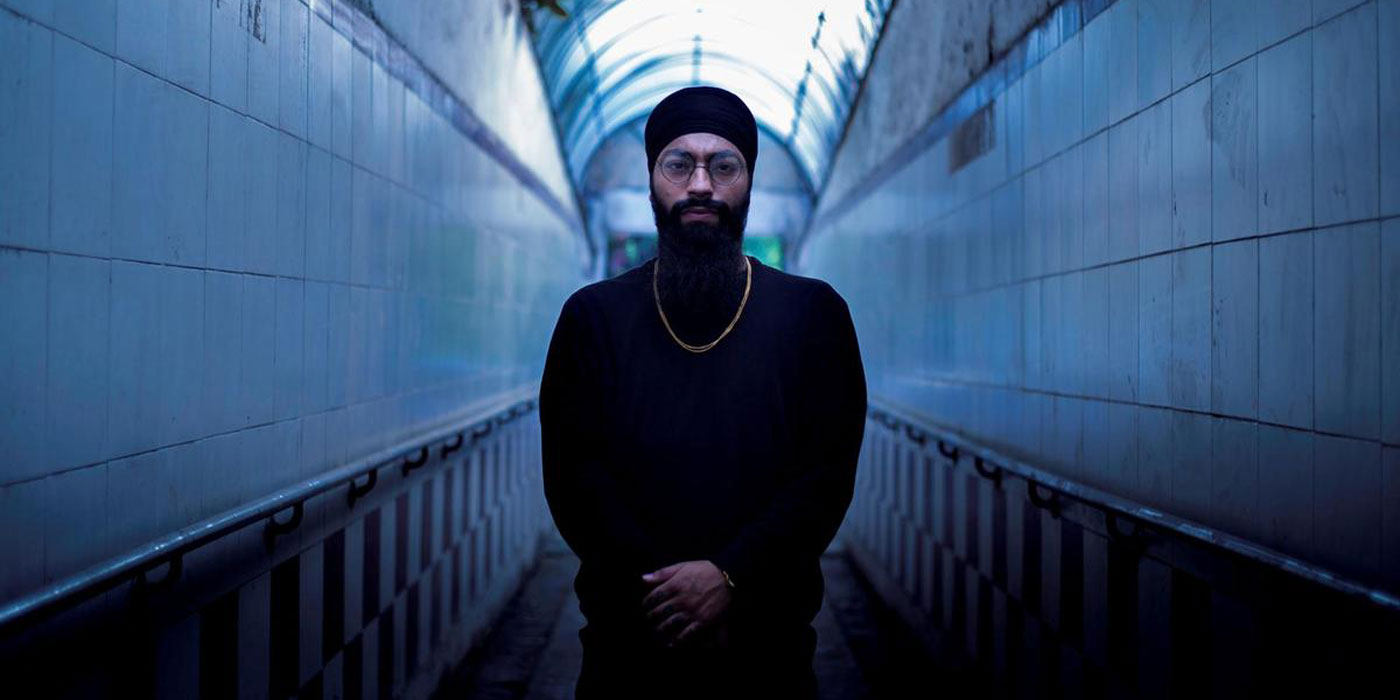 28 March 2018
"Fuck Desi Hip Hop Dot Com!" Mo Joshi, co-founder of Azadi Records, exclaims. Uday Kapur, who runs Azadi alongside Mo, is also in the room at the Wild City office in New Delhi. He laughs before echoing Joshi's sentiment in a slow, purposeful manner: "Fuck. D. H. H!"
It's a phrase that's come to define Azadi Records, the label started by Joshi and Kapur in the middle of last year. Most have described them as 'young', 'budding', 'fledging' - but they're far from that. Less than a year in, they're being lauded as the go-to destination for hip-hop in India. The meteoric rise that they've had since their launch is something that they, themselves couldn't have imagined.
Uday and Mo bounce off each other with the kind-of chemistry dual opposites create. Mo, the more energetic of the two, speaks a mile a minute in a fast-paced I-can't-place-where-it's-from-British accent. Every word has a purpose in his speech; it's like he's on a bullet train to a destination only he can see. With his signature white-rimmed glasses, he comes across as affable and friendly, his energy and mannerisms a direct opposite of Uday's demeanour.
Cynical, sharp and quiet, Uday tends to speak when he feels necessary - which, if you say the wrong thing around him, can be an earful. In a deliberate, slow rhythm, Uday finds himself in the background more often than Mo. At a listening room session at sneaker store VegNonVeg, Uday stayed in the shadows while Mo carried the microphone. It's a partnership that fills the gaps of the other. It makes sense that they work together and created Azadi; they're the MC Guru to the DJ Premier, the RZA to the GZA.
Azadi was launched with the intention of putting out good music, music with a message. "It's definitely about the story that the record puts out," Uday stated. "It's about providing that support structure." Mo, who, amongst other things, used to work for Desi Hip Hop and Diplomatic Sound in the UK wants to use his skills on the other side of the industry for these artists, "I think there's a lot of artists uneducated in the business [side of being an artist] from rights to distribution to safeguarding themselves."
This mentality in hand, Azadi have quickly found themselves at the forefront of discussion when it comes to hip-hop emanating from India. Their first release was Delhi-based artist Prabh Deep's debut album 'Class-Sikh'; undoubtedly a classic (pun intended) in the Indian hip-hop space. Upon its release, Joshi was surprised at the amount of press coverage the rapper and his album got. "All, if not most, mainstream media outlets have covered him. We've also had international media such as CNN get in touch and come down to do a piece on Prabh." But, honestly, he isn't surprised. "We've always known he's a star in the making. Just being around him you get the feeling that this guy is going to do something big."
Uday, who dove into his music journalism roots to write a riveting tell-all behind-the-scenes on the album's conception stated that "I don't think there's been a press campaign for an album this long in the Indian scene. 4 months in and people are still talking about the record." For him, it was down to when the album was released followed by the Puma 'Suede Gully' and the birth of Bira91's Free Flow initiative.
Touted as the star of Indian hip-hop, his rise has come alongside's Azadi. When pressed whether he's the star of Azadi, a la Drake to OVO, Joshi and Kapur were in-sync: "Most definitely, he's the figurehead of the label and a lot rests on his shoulders. The way he's taking the younger (newer) guys on the label under his wing is also encouraging. We're building a family at Azadi and Prabh is the big bro to all that join us." Kapur compared Prabh to Kendrick - someone he's previously aspired to become - by saying, "TDE (Top Dawg Entertainment) - we're definitely looking to be Asia's TDE. (Kendrick Lamar's label)
When Joshi speaks of Prabh becoming a mentor, he's speaking about the new acts Azadi have signed: Tienas, Seedhe Maut. Joshi eloquently sums up Tienas by saying that he's "nothing like the 'bantai rappers' Bombay is well known for." Seedhe Maut, who usually accompany Prabh on New Delhi stage's for a song or two, are another signee of the label, "These guys are definitely the best duo I've come across in the Indian hip-hop space so far. The way they bounce off each other and the visual imagery they create with their lyrics (and the witty punchlines) reminds me of early RTJ [Run The Jewels]."
Azadi, though, are wary of the space they occupy within the Indian hip-hop sphere and they want to use that for the benefit of everyone, "We're figuring out other avenues to get kids from the lower-income communities involved in the scene," said Kapur. "And [we need to] figure out a way to reach out and talk to kids about the history of protest music, alternative folk culture (Batalvi, Gaddar, Chamkila, Kabir Kala Manch). [Need to] bring the content to them instead of waiting for them to find us."
And this extends to representation outside of patriarchal norms with Azadi stressing on the representation of females within the label: "We're definitely on the lookout for artists from these communities who have compelling stories to tell," Kapur explained. "Artists such as Pulpy Shilpi (Gowri), Pardafash, Plastic Parvati and Slowspin (Pakistan) are creating some interesting narratives." Though he finds that female musicians in India are enveloped by a narrative before they have the choice to make their own, he acknowledges that, "this is not to say that there are no female artists exploring newer narratives - it's my ignorance that I haven't come across it and I would love to be pointed in the right direction."
Less than a year in, there are early rumours of Azadi stepping away from hip-hop. A focus on inclusivity means that different genres need to be incorporated too. And talk of an alternative publication where artists can write in their own vernacular and language has started. Having various verticals outside of music management is a must for Azadi, but, right now, they're just trying to find the best artists possible in India, "A lot of artists are only concerned with how they're perceived in the present," Uday mentioned. "Very few have a desire to leave a legacy and that's what I look for. I think the artists we've got on board right now have that desire."
A call out for female artists looking to carry MIA's torch forward included, Azadi are constantly on the lookout for new artists who fit that mentality. Mo Joshi and Uday Kapur hope that in the next 2 years, "we have a solid foundation to build on, enough money in the bank to fund and develop the artists we're working with and have made a notable impact on the independent music scene in India." And Uday, who, whether in-person or online, seethes at the mention of DHH said, "Five years from now, I don't want anybody to mention Desi Hip Hop while talking about South Asian hip-hop. I want us to be known as the guys doing creative and culturally relevant stuff in this region."

Words: Dhruva Balram
Image credit: Azadi Records
Tags
Join Our Mailing List