Honesty and Authenticity: Telefon Tel Aviv Lives By These Virtues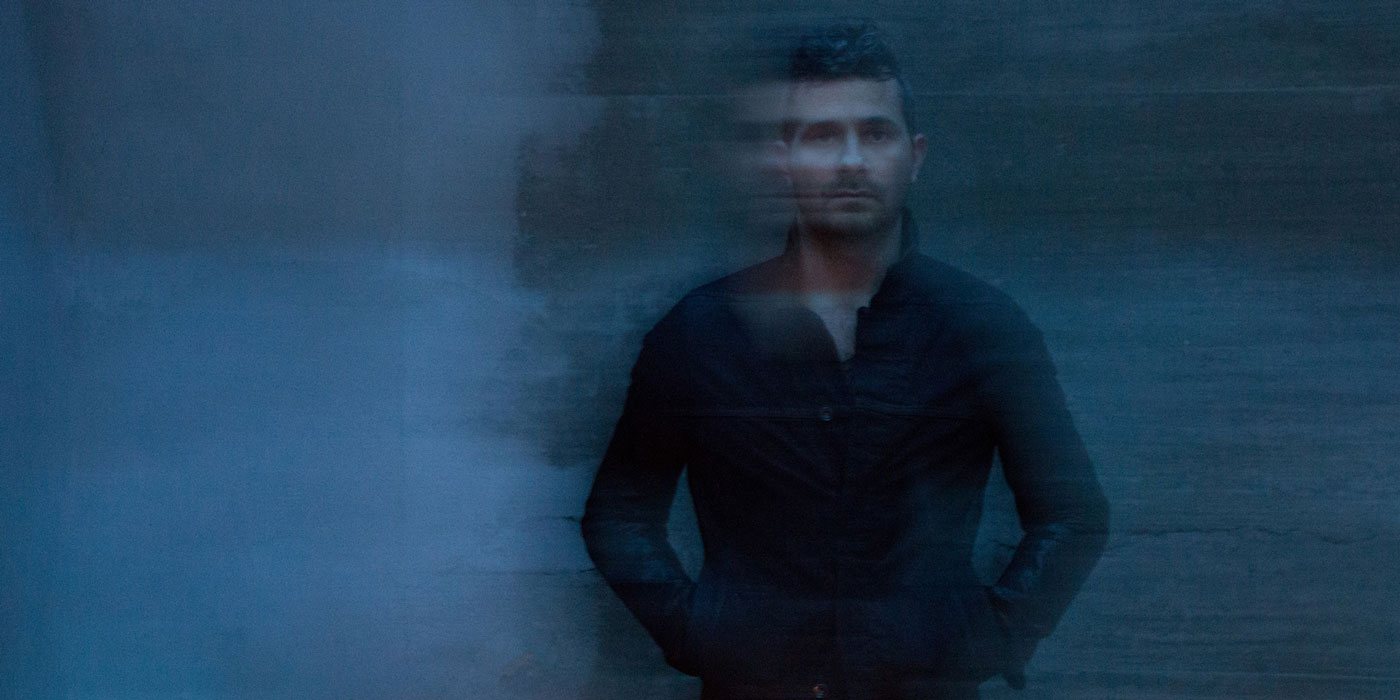 6 September 2017
"I'm just trying to stay honest with the stuff I'm making," says Joshua Eustis, better known as Telefon Tel Aviv. "I just try to think about everything I've been making with authenticity and honesty."
Eustis' belief in genuine sincerity is the reason why he's still relevant in the electronic music space more than a decade after he first started. Though after the tragic death of his bandmate, Charlie Cooper - Telefon Tel Aviv started out as a duo - Eustis felt like giving up: "I sort of resigned myself to never do Telefon Tel Aviv again," he solemnly expressed.
After a certain point, he found himself not caring about electronic music. Only when he spoke to those nearest to him, was there a resurgence of his true self. His friends and family helped him come to the realisation that he had to at least try rather than give up. He was urged to put himself out there, in the public sphere again as the person he knew best.
Since his reemergence as Telefon Tel Aviv, Eustis has found the response to be nothing but positive, "It's been amazing, man." he confessed to us over Skype. "It has its ups and downs but I'm really happy doing it." The public's reaction to his world tour has also been "shockingly good". With low expectations, thinking that he would fail, Eustis has been "humbled by [the response] every night."
What has changed though, is the production side of things. "I fucking hate making music alone," he jokingly quipped. "I, literally, hate music by myself. I'm always better in a partnership but it's coming along." Though his last release was under a pseudonym, Sons of Magdalene, they were tracks that Cooper and he had discussed being on a new Telefon record. "I didn't really want to change them too much," Eustis sombrely reflects. "Without him working on them and he couldn't because, well."
He decided to just put the tracks out as they are, hoping for a positive response but in a good-humoured way laughs off how most of his fans and the general electronic listeners don't know much about it. With no promotion around the project, Sons of Magdalene went under the radar but it was more of a cathartic release for Eustis who found that it freed him up to work on more of his solo production, most of which is due for a release after this world tour.
"I know it's not for everybody," he expressed. "It's very noisy and difficult. I'm working on a new record right now but... he trailed off not wanting to talk about it more. The release date is still in question with vague hints as to a confirmed date.
In anticipation of his arrival in India - it's his first time in the country - Eustis has been visiting and playing in countries all around the globe. What he's found in his decade long stint in the industry is that there are more producers than ever before. The previous gatekeepers to making music - money and equipment - have vanished. And he cites the rise of Ableton Live as the main reason for this, "You needed to spend thousands of dollars which was really hard. I worked for years to try to build up enough equipment to make music. Now, you need a laptop and Ableton Live and the bar for entry is very low."
The democratisation of electronic music has been a good thing in the eyes of Eustis as it's "given people the ability to make things that they wouldn't have had access to ever before." Listing names that are obscure to most - Skee Mask, Lanark Artefax, Low Jack - suggesting that this is a "great time for electronic music".
Another factor that enables him (and everyone) to listen to as much music as they please is streaming, "[It] changed the way the whole industry worked - for better or for worse." Though most musicians gripe about streaming services and tend to be cynical towards the profits they see from it at the end of the day, for Eustis, an idealist, he has an utopia he wants the entire industry to move towards, "There's growing pains but I'm optimistic as to where the music industry is headed and how people consume [and enjoy] music. I feel like we're going to strike a balance soon enough of artists having some agency over their work, of tech companies being able to make a profit and of listeners being able to enjoy the immediacy of streaming."
And to those that bill streaming as the worst thing to happen to music, Eustis' time in the industry has taught him that entire paradigms can be thrown out of the window. "Remember when everybody was freaking out about iTunes? People thought it was the end of the music industry. So something may come along that will completely destroy streaming and disrupts the industry again. We're at the very early stages of it so you never know what will happen."
Joshua Eustis' experience coupled with the time he's spent producing and touring the world leaves him optimistic about the future - his and the industry. But, for now, he's just looking forward to coming to India and eating food, "I'm just dying to try it in the country of origin," he said.
Via Mixtape, you can catch Telefon Tel Aviv in Mumbai, New Delhi and Bangalore.
+
Gig details:
7 September - antiSOCIAL, Mumbai w/ Aqua Dominatrix & Burudu
8 September - antiSOCIAL, New Delhi w/ Aqua Dominatrix & Corridors
9 September - The Humming Tree, Bangalore w/ Aqua Dominatrix & Ape Machines
+
Words: Dhruva Balram
Image credit (main + thumb): courtesy of the artist
Image credit (article top): Self-titled mag
Image credit (article middile): factmag
Tags
Join Our Mailing List