In Conversation With: Suman Sridhar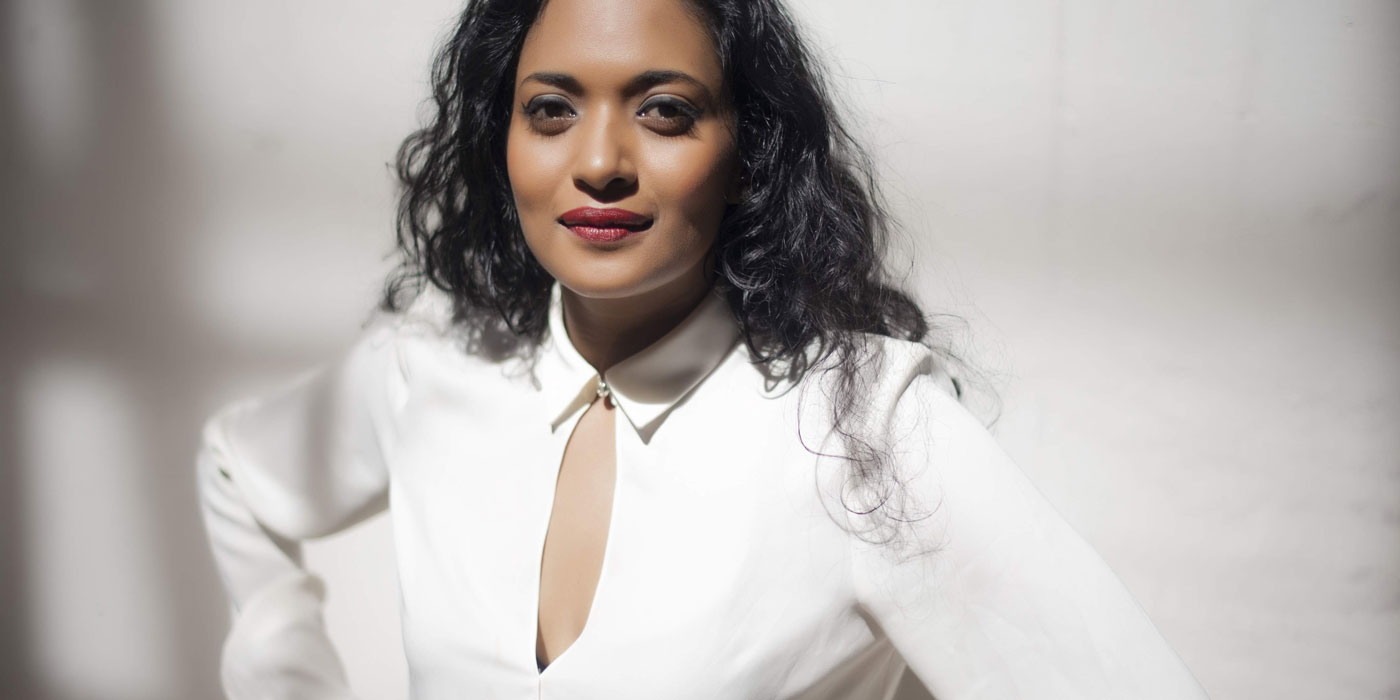 9 March 2017
With her parents working as professional musicians, Suman Sridhar quickly found that the innate talent she possessed could propel her to dovetail passion into a full-time job. The multi-talented artist is also a vocalist and composer with a sound that bridges the worlds of jazz, blues, pop, Indian classical, cabaret, opera, Afro-Cuban and rap. Suman has been a consistent figure in the alternative arts scene in India; a star that has shone brightly for a long time, with no signs of fading anytime soon. We caught up with Suman Sridhar in anticipation of her playing at New Delhi's Holi Moo! festival on 13 March.
Suman Sridhar's upbringing is one of the many reasons her sound, a blend of Afro-Indian and neo-soul, is so unique. Suman was transplanted from Mumbai to the United States when she was 14. In turn, this affected her musical choices, "I grew up with Indian classical music. Overnight I was exposed to hip-hop and rap and Jersey." She went from an all-girls high school in Bombay to entering a society paralysed with fear post-Columbine. "Music is just a way of grappling with all the disparity in my whole being," she said. "And I think it's what makes it unique in that way. [In the same song] I have something very contemporary with something very rooted in how it's classical. It brings very disparate audiences to the same show who would never see each other at the same show."
Sridhar's upbringing, a blend of the diaspora, led to her having influences as far ranging as J Dilla and Flying Lotus to Rekha Bhardwaj, but it's tUnE-yArDs that still resonates with her to this day, "When I first heard tUnE-yArDs, I was fascinated by the way she was using the loop station. I started incorporating a lot of that into my shows." This has led to her most recent project: The Black Mamba.
Written in Bombay, it's a release mostly influenced by the Maximum City. A lot of the content within the album is politically charged and centres around themes of "globalisation, love, ecology and whatever is striking our planet and our beings right now; whatever is torturing our spirits." 'The Black Mamba' is an upbeat and energetic project with a guarantee from Suman that it's going to make you dance while at the same time sending out a message.
Holi Moo! festival, taking place in New Delhi on 13 March on the lawns of Asiad Games Village, may be the best place for The Black Mamba to appear. And considering that Suman loves the holiday, it makes total sense. "Holi is actually my favourite ever festival in India," she said. "I went to Holi Moo! when it was first called Holi Cow - I drank a lot of bhang. It was so deliciously potent that I instantly became a fan of every single band that was playing there." For Suman, Delhi, as a city, has the best way of showing how to celebrate Holi and in respect for that she's decided to play a completely live set rather than depend upon electronics. "There is an electronic element, for sure, but I've cut down the tech a lot more - because I'm expecting there to just be madness, so [laughs] that gives us room to respond live to the energy of the audience. I'm all ready."
You can listen to more of Suman's music on SoundCloud and follow her on Facebook for updates. Those living in Delhi can catch Suman Sridhar live at the Holi Moo! Festival on 13 March.
Words: Dhruva Balram
Image Credits: Sam Mohan
Tags
Join Our Mailing List