Details Emerge Of Latest Double CD Offering from Radiohead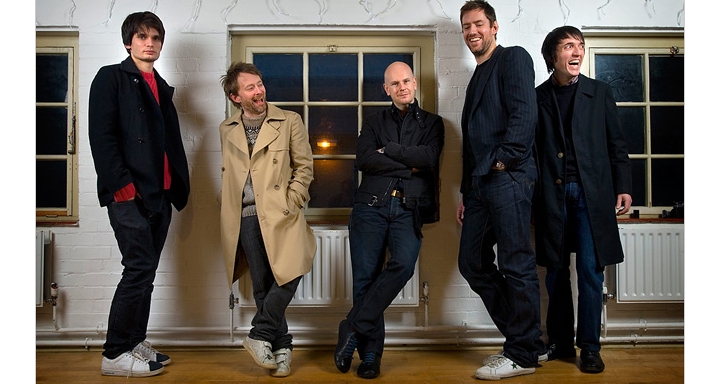 Over the next few months, Radiohead will be releasing a series of remixes from the bands latest album The King Of Limbs (three sets have already been released with another few still in the pipeline).
It's just been confirmed however that a collection of the series, named RADIOHEAD TKOL RMX, is due for release on September 16th.
The collection will feature previously released tracks from the likes of Four Tet, Caribou, Lone, Pearson Sound, and Jacques Greene, as well as yet to be heard remixes from the likes of Jamie XX, SBTRKT and Modeselektor amongst others.
The full tracklist of RADIOHEAD TKOL RMX can se seen below:
Disc 1:
01 Caribou: "Little By Little Rmx"
02 Jacques Greene: "Lotus Flower Rmx"
03 Nathan Fake: "Morning Mr Magpie Rmx"
04 Harmonic 313: "Bloom Rmx"
05 Mark Pritchard: "Bloom Rmx"
06 Lone: "Feral Rmx"
07 Pearson Sound: "Morning Mr Magpie Scavenger Rmx"
08 Four Tet: "Separator Rmx"
Disc 2:
01 Thriller: "Give Up the Ghost Houseghost Rmx"
02 Illum Sphere: "Codex Rmx"
03 Shed: "Little by Little Rmx"
04 Brokenchord: "Give Up the Ghost Rmx"
05 Altrice: "TKOL Rmx"
06 Blawan: "Bloom Rmx"
07 Modeselektor: "Good Evening Mrs Magpie Rmx"
08 Objekt: "Bloom Rmx"
09 Jamie xx: "Bloom Rework"
10 Anstam: "Separator Rmx"
11 SBTRKT: "Lotus Flower Rmx"
You can stream the previous 3 set of releases direct from their soundcloud here
Tags
Join Our Mailing List