List Of Organisations Supported By 'Wild City: Together'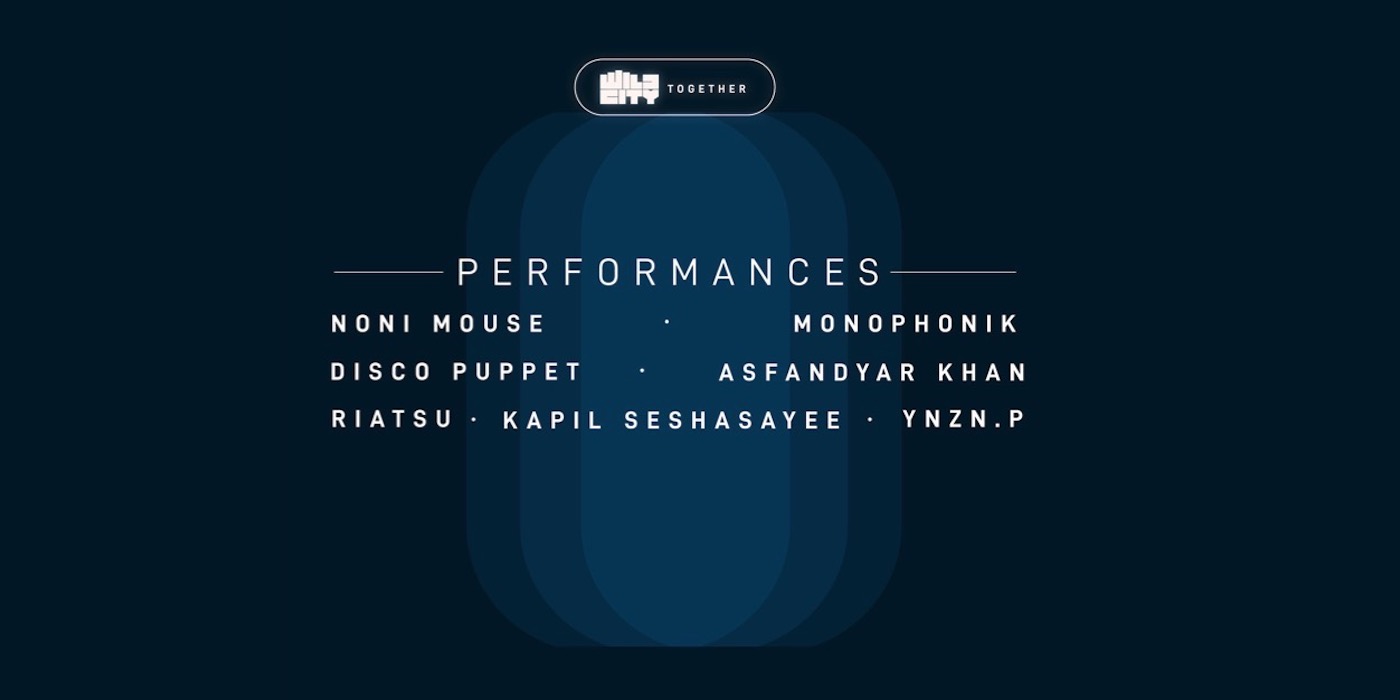 21 April 2020
Alongside bringing together the music community as we adapt to these unprecedented and uncertain times that have emerged in the wake of the ongoing global health crisis, the larger goal of 'Wild City: Together' is to support social change, the idea of 'giving' and to aid those suffering due to the COVID-19 pandemic.
In that effort, all the proceeds from the programme's live-streamed performances, one-on-one mentoring sessions and group skill-sharing sessions will be donated to organisations that are helping in the fight against the pandemic and providing relief to families and communities most affected by the consequent lockdown. Along with the money raised by the audience and applicants, Wild City will also directly contribute to the funds raised for every stream.
Besides participating in 'Wild City: Together', you can also donate directly to the organisations detailed below:
Starting out as an organisation in 2006 that worked with just 10 weavers in Khadi cluster villages near Ponduru, Andhra Pradesh, Hyderabad-based Chitrika Foundation supports rural artisan business and helps the artisan households lead sustainable lives. Through the pandemic resitrctions, Chitrika Foundation has been supplying its supported artisan communities with essentials alongside agri-inputs, cattle feed, and poultry feed.
One of India's most extensively engaged NGO with the focus on disaster relief, the more than two decades-old organisation has launched their campaign 'Rahat COVID-19'. As part of the campaign, Goonj has been providing ration kits to distressed communities of migrant workers and daily wage labourers, initiating and supporting hygienically-safe community kitchens, providing and manufacturing face masks, sanitisers and sanitary pads, and lending support to facilities like old age homes, child care centres, hospitals and schools.
Rasoi On Wheels provides packed hygienic meals to the less privileged sections of our society around Delhi-NCR, as well as provide logistical support to distribution drives. Alongside providing safe and nutritious meals to old age homes, orphanages, blind schools, home for differently abled, slums and bastis, Rasoi On Wheels is making special to feed and provide dry rations to daily wage labourers and "those who need it the most" in light of the COVID-19 health crisis.
Established in 1994, SEEDS or Sustainable Environment and Ecological Development Society reaches out to the most vulnerable with the goal of establishing resilient communities. During the ongoing COVID-19 pandemic, the NGO has partnered with the Government of India and state governments of Bihar, Delhi, Karnataka, Kerala, Maharashtra, Odisha and Uttarakhand, to supplement health systems, help establish quarantine facilities provide support to daily wage earners, and supply ration and hygiene kits to marginalised families.
Recommended by Indian electronic music frontrunner Arjun Vagale, one of the mentors on 'Wild City: Together', The Nada Yoga Foundation runs food drives alongside its meditation workshops and sound healing sessions. The NGO is supporting more than 400 families of migrant workers in Faridabad during the lockdown.
With more than 250 volunteers and a fund-raising campaign running on Indian crowdfunding platform Milaap, the UMEED emergency help has helped "20,682 families in 43 regions of Delhi, with 30,000+ cooked meals, 3 community kitchens, and rations that last for a week", and aim to cover 50,000 families in need of help.
Tags
Join Our Mailing List