Wild City 006: Hashback Hashish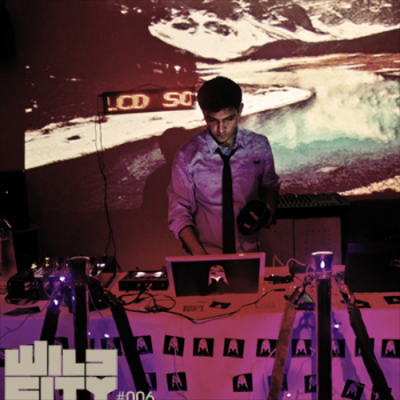 10 October 2011
In the first of many of mixes from artists that reached out to us through our dropbox, we present to you Ashish Sachan a.k.a Hashback Hashish, an incredibly creative and persistently innovative producer and DJ, based in New Delhi.
Refusing to be pigeonholed Ashish straddles the dark brooding purposeful world of techno alongside the mesmeric beauty of his deeper, more minimal tracks, while he also consistently churns out popular remixes.
First and foremost the DJ, Hashbacks's style was formed at a residency at Rise, Perth. His ear for strong new music and sense of timing went on to help him play at clubs across India including blueFROG, TLR, The Zoo, Zook, Veda's, Cibo, Three Stories, Capitol, 1Boulevard, The 567 and many more. Most recently he opened up proceedings at the Wills Lifestyle India Fashion Week 2012.
The Wild City mix on hand isn't so easy to pin down, consistently bouncing between various house, techno, and electro sounds. One thing that shines through however, is the preference in detailed production.
If it's a stomper you're after, you've got one.
http://soundcloud.com/thewildcity/wild-city-006-hashback-hashish
Direct Download: Wild City #006 - Hashback Hashish
Tracklisting:
Moenster - Moensterfreak
Vitalic - Flashmob (Popof Remix)
Umek - Responding To Dynamic (Koen Groeneveld Remix)
Piatto - Overall (Piatto Mix)
Mistigris - Crush (Tsjak Vocal Edit)
Daniele Petronelli - Ground Zero (Federico Milani Rmx)
Les Schmitz and Oliver Schmitz vs Alex Del Amo - Tasty (Original Mix)
Manu C - Anodo (Original Mix)
Digital Mess - Miss The Reason
Andrea Roma - Berkin (Spartaque Remix)
Format B - Redux
Koen Groeneveld & Addy Van Der Zwan - Diddo
Dagaard & Morane - Keep It Down (Original Mix) / Deadmau5 - Dr._Funkenstein (DJ Zya Remix)
Umek & Traumer - She Never Wants To Come Down (Tocadisco Remix)
Carla Gugino & Oscar Isaac - Love Is The Drug
Thieves Like Us - Drugs In My Body (Just A Band Remix)
Originally he got in touch with us, with this track:
http://soundcloud.com/hashbackhashish/connextion-original-mix
To find out when Hashback Hashish will be playing in a city near you, keep an eye on our events page here
*Feel free to share and blog this mix, but please reference this page*
Tags
Join Our Mailing List